OK, We have finished with our
planned maintenance
, but have found that some changes we made with how The Piazza sends out cookies may still be creating login problems for some users. So here is a topic about cookies and how to clear out our cookies (if you need to).
COOKIES OVERVIEW:
A web
cookie
is a small piece of data sent by a website and stored on a user's computer. This data is used when you browse to the website (to keep you logged in or remember preferences). Different websites uses cookies in different ways and a full discussion of cookies is beyond the scope of what this topic is about.
COOKIES AT THE PIAZZA:
The Piazza currently runs two separate services at our URL:
The forums run on software, called phpBB, and stores 3 cookies on your computer.
The Book-House on The Piazza runs on separate software, called DokuWiki and uses 1 cookie.
This means that you should have 3 or 4 cookies, if you are reading this (depending on if you use The Book-House at The Piazza or not).
BROKEN COOKIES:
It is possible for cookies to become "broken". This means that they no longer do the job they are meant to do. Instead of helping you get logged on, or instead of remembering what preferences you have a broken cookie can stop you logging on or cause websites to act a bit weird.
We have had a couple of reports of problems that seemed to be related to cookies. The last was in late 2018. (See
Difficulty logging in and posting
for more details.)
Essentially, if you can't log into any website (not just The Piazza) you might need to try getting rid of the cookies from that website.
FIXING BROKEN COOKIES:
Fixing broken cookies is one of the common problems you will see people talking about online.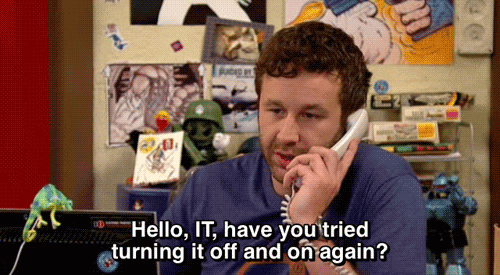 Just like that other common advice ("Have you tried turning it off and on again?") the generic advice about cookies is to tell people to delete
all
of their cookies.
This advice is often an overreaction.
Deleting
all
of your cookies should be a last resort.
As stated before, there are only 3 (or 4) Piazza cookies in your browser, so if you have a problem logging in, staying logged in or something like that, it could only be
our
cookies causing a problem. It is impossible for The Piazza to ever see (or change) any of the other cookies on your browser, so deleting
other
cookies is probably not necessary. (And deleting all your cookies might cause you to need to log in again on all the other websites you use.)
Cookies related problems can either be fixed by the user deleting their cookies...or...if a problem affects most people...they can be fixed on the server end.
(If you are not sure if you need to delete cookies, try using Private Browsing or another browser. If you
can
get a website to work normally with Private Browsing or a different browser, then it
might
be a broken cookie causing the problem.)
FIXING BROKEN COOKIES FROM YOUR END:
To delete cookies at your end, you need to go into the settings for the browser you use to browse The Piazza, find our cookies, and delete them. (How to do this varies from browser to browser.)
You may also need to restart your browser and confirm that the cookies have gone, depending on what browser you are using and what the problem is.
(Note that if you have more than one browser or use more than one computer, it is possible to get a cookie problem in one place and have no problem with other browsers or other computers.)
FIXING BROKEN COOKIES FROM OUR END:
To fix cookies from the server end is a bit more tricky. We can not delete the cookies that are already on the computers of people who visit The Piazza. But we can rename the cookie we send out.
If we rename our cookie, you will then get new cookies
as well as keeping the old ones
.
If we rename our cookie, you won't have a valid cookie when you next visit our URL and might have to log in again. Once you have logged back in, you can ask your browser to keep you logged in and it will save your preference in the
new
cookie.
Sometimes renaming the cookies at the server side does not work and the broken cookie still tries to interact with the server (and stops you doing what you want to do).
WHAT SHOULD I DO IF I HAVE EXTRA COOKIES?:
If we rename our phpBB cookie, you will get an extra three (new) cookies on your computer. If we rename our DokuWiki cookie you would get an extra one (new) cookie.
So if you have more than 3 (or 4) cookies, that means you have some (useless) old Piazza cookies that you don't really need.
You don't need to do anything about this,
unless you are having problems
, but if you want to delete all of our cookies, you should find that you get the normal number of cookies, next time you come back.
INSTRUCTIONS FOR DELETING INDIVIDUAL COOKIES FOR SPECIFIC BROWSERS:
THIS POST IS GOING TO BE EDITED WITH INSTRUCTIONS FOR SPECIFIC BROWSERS, AS WE WORK THROUGH ANY PROBLEMS PEOPLE HAVE. NOTE THAT INSTRUCTIONS FOR SPECIFIC BROWSERS WILL CHANGE OVER TIME, AS THEY GET UPDATED.
UNTIL THIS POST GETS EDITED, YOU CAN GO TO YOUR FAVOURITE SEARCH ENGINE AND LOOK FOR INSTRUCTIONS FROM YOUR BROWSER PROVIDER.