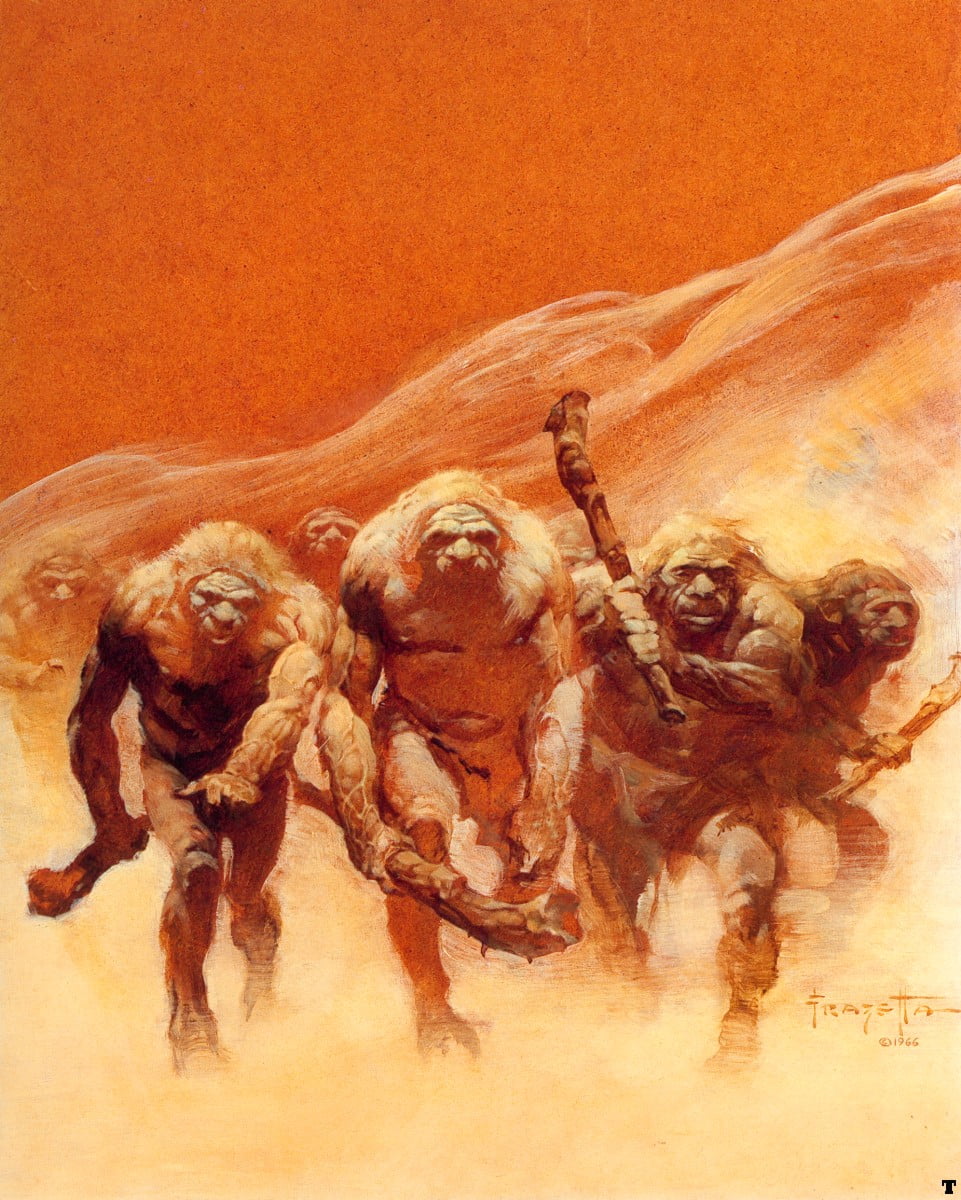 Garls are referenced in severl of the DA modules, probably because Dave Ritchie had access to AC9 and wanted to make use of various creatures from that book (like he also included Sollux, Gakkarak, Genoid etc).
I have sometimes thought Garls were a type of giant, but officially they are related to humans and Neanderthals/Brute Men.
Some of Dave Arneson's early campaigns included a race of "Half-Men" as opponents. I presume these would have been visualized as prehistoric human subspecies like Neanderthals. It could be Ritchie replaced notes referencing "Half-Men" with Garls as the DA modules are for Companion Level and Garls are 6 HD.
So how do Garls fit into the greater mythology of Blackmoor that has been developed by TSR, ZGG and fans in later years? The D20 material does not make any mention of Garls which is a shame because I think it was within the scope of their lisence to include them. Garls first appeared in CM6 Where Chaos Reigns, so there might be material to draw from there. Although CM6 is officially set on Mystara's parallell world of Talos, I also really like
LoZompatore's theories on adapting the CM6 locations to Mystara itself
.
From my personal works, I am leaning towards giving Garls a backstory that is
connected to the Burrower Wars
. The DA modules have settlements of Garls in the mountains and wilderness regions in the Duchy of Ten and near the Valley of the Ancients. If Garls and other Brute Man races belonged to the same group, these could be remnants of survivors from an ancient age that followed the Cthonic Age. Most Garls might still be corrupted by the Burrowers and creatures like the Egg of Coot, or followers of the Cult of Id. I don't see them as well organized at this point, but probably more reliant on raiding and attacking weaker races. Some could be recruited by Orcs or Ash Goblins as muscle. I'm guessing Thonians would find them too difficult to control to consider using them as military or slaves, but who knows.
What do you think about using Garls in Blackmoor?
-Havard