I started to simulate large scale battles between the Principalities of Glantri and the Broken Lands (or whatever will come in future). This movie is my first attempt. You can watch Prince Jherek of Krondahar´s Division set against all the forces of Bugburbia.
Prince Jherek choose to let the humanoids attack, as he knows he can rely on his well equipped fighters of the 2nd, 3rd and 4th banner, who all wield not only swords but also bows. The magicians of the 1st banner are spreaded out behind the other banners.
As the humanoids proceed they are heavily decimated by the oncoming arrows of the Glantrians. Furthermore they are welcomed by devastating magic spells: fireballs from the high-level magicians and sleep-spells from the common 3rd level magician of the 1st banner.
Prince Jherek himself and is second in command are mounted on pegasi and take off at the very beginning of the scene.
Have fun as always:
https://youtu.be/SoaAw2nw09I
Comments and suggestions are -as always- welcome.
If you are interested about large scale battles with Darokins army, have a look at my other post:
viewtopic.php?f=3&t=17747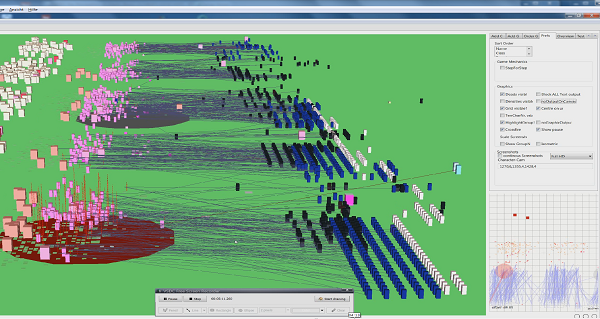 There are 3357 individual characters in this fight. You can get the stats from the following picture. The first eleven rows are the soldiers of the Glantrian-army. Read as follows:
"GlMC03 120" means: 120 men of "Glantri Magic Cavalry of level 3"