On page 51 in the Maztica Boxed set there is a mini adventure or lair (it is set up in the format of the old "Book of Lairs", in fact).
There is a City of the Dead for an old civilization (the Zateca) which no longer exists in Maztica, except for this one city loaded with undead known as "Mictlaneca." The city's name is Mictlatepec.
I'm including a trip to it in the next Maztica adventure, but the map from the boxed set is a little poor in quality, so I thought I'd update it with a 3D rendering. Here is the original...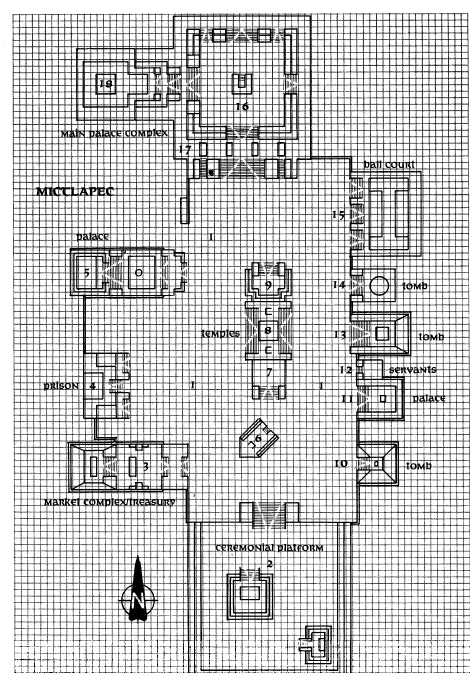 And here is about 3 hours of work using Google Sketchup...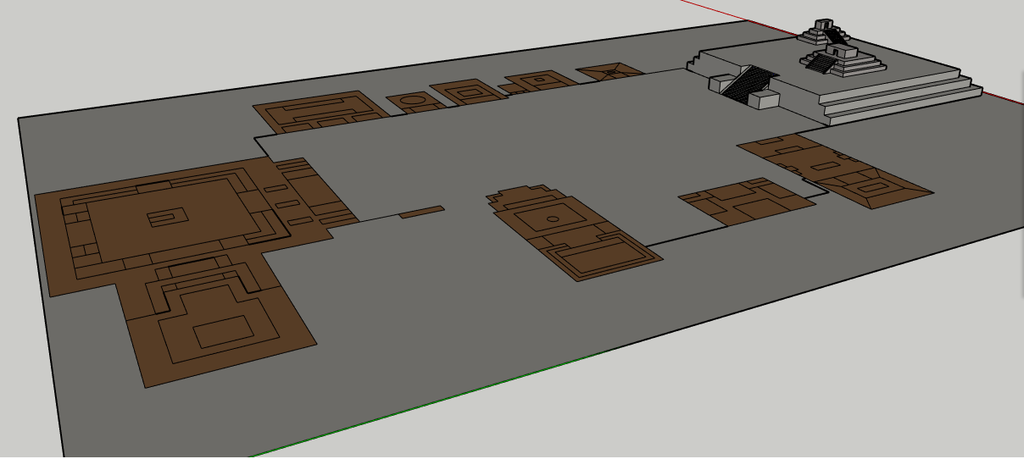 Douglas Niles was very specific in his description of the city, and I am trying to follow his parameters exactly (even though the city would likely have changed a bit in the last 130 years).
I'll be updating my work here with additional lore on Mictlatepec as I make progress. Even if you don't use the adventure, maybe you can get some use out of the city.