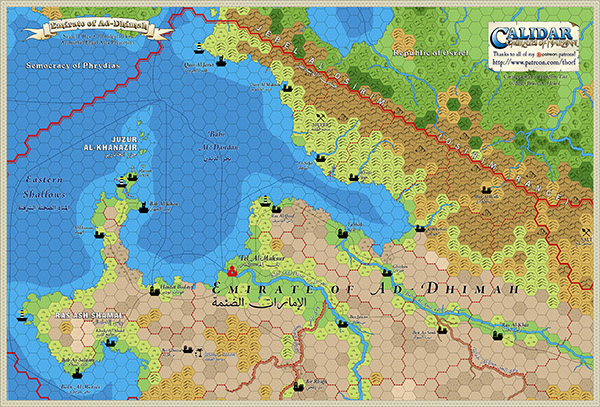 See this page to download the map:
Emirate of Ad-Dhimah Hex Map (Patreon)
The map is part of the
Thorfinn Tait Cartography
Patreon program and is free to download for personal use. If you like the map and want to support the program, or if you want higher resolution versions of the maps it produces, you can see details of how to do that on
Thorf's Patreon page
.
In the meantime, what do you think of the Emirate of Ad-Dhimah? Is this something you think you will use in your own Calidar game?